Welcome to the SOK website!
Southern Oregon Kayakers is a loose-knit paddlers group of all ages, skill levels, and preferred types of water. Most are kayak paddlers, both whitewater and flat water/ocean, but there are many rafters (we love our support rafts!), canoeists, and surfers. Many are involved with more than one of these water sports.
Check out the Facebook Group, and the Resources, Gallery, and Links pages on this site. If you have something you'd like to contribute to these pages please e-mail the SOK web master.
We use e-mail and Facebook as communication methods for arranging trips, pool sessions, and exchanging gear.
So get connected! Organize a paddling trip or event! Get together with other paddlers and have a fun and safe time on the water!
---
The following books are available:
Soggy Sneakers
This is the book to have for river running in Oregon. It has a huge amount of detailed information on hundreds of rivers, including many small rivers on the southern Oregon coast. A great reference book!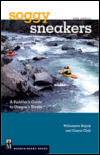 Soggy Sneakers 5th Edition (2016)
By: Willamette Kayak & Canoe Club
OUT OF STOCK
Local pickup $12.45
Shipped to you $18.95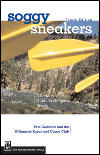 Old Version Soggy Sneakers 4th Edition (2004)
By: Willamette Kayak & Canoe Club
Kayak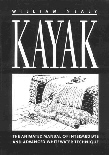 Kayak, The Animated Manual of Intermediate and Advanced Whitewater Technique
By: William Nealy
OUT OF STOCK
Local pickup $11.25
Shipped to you $17.95
Funny and very informative!
"I read this book when I started kayaing and learned a ton of things that no one else had told me about, or that I didn't understand when they did tell me. Everyone should read this book. It'll make you laugh, and could save someone's life. It will definitely make you a safer paddler." ~ Pete